Specialized solution for planning and management of Oil Distributors
Alpha DRP Oil is a complete management platform for the segment, from inventory to distribution, from purchases to sales.
The Alpha DRP Oil system is the most complete management platform for the segment. It covers the entire supply plan, inventory management, bases and quotas. In addition, the system makes purchase suggestions based on historical and seasonal data. It also has an exclusive cabotage control module.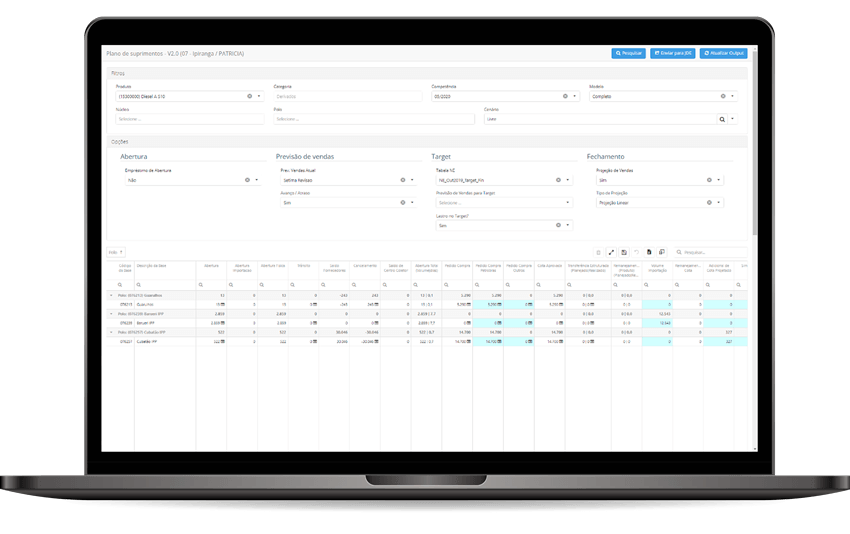 Supply Plan
Supply Planning is the heart of the Alpha DRP Oil system.
This is where all the information necessary for the purchase and distribution planning of all your company's biofuels and derivatives is centralized.
Sales Forecast and Actual
Transfer between Bases (Planned/Accomplished)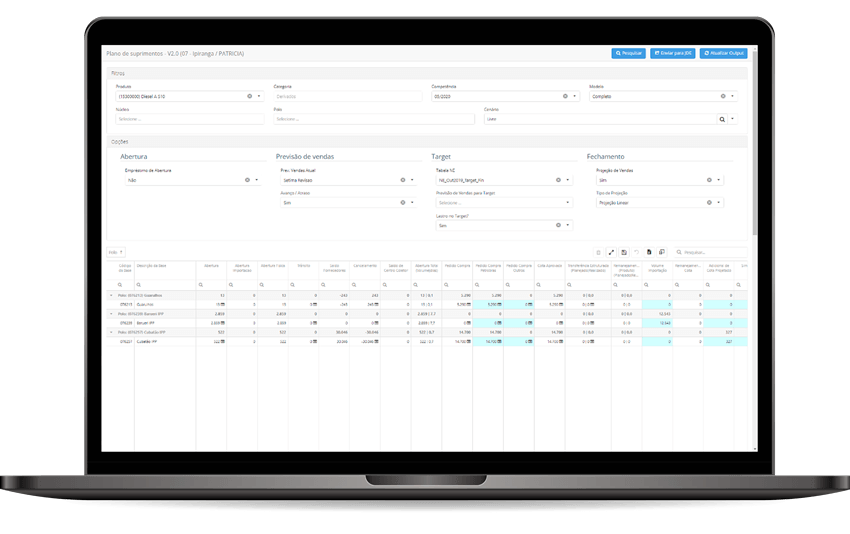 Micro Daily Plan
Special Functionality that deals with everything that happens at the base daily, bringing information in a managerial way for quick action and operationalization.
In addition to the daily information, you can view monthly information such as the approved quota, inventory level data, tank storage, and monthly sales forecast.
Cabotage Control
Plan and control all the company's cabotage, with the scheduling of ships and ferry boat.
Alpha DRP Oil makes replenishment alerts, suggesting the quantity of purchase or ship scheduling on a given date, considering the opening of stock, transit/cycle time, average sales/daily departures and also the available tank expected arrival date.
Inventory
Full control of stored and in transit stocks. Our tool provides critical information such as daily stock openings, volumes in transit in bases or in transit from suppliers, entries per purchase, volumes loaded or unloaded, stock levels in different views (current, desired level, safety stock, cycle time or transit, seasonality, actual or forecast sales).
Sales
Alpha DRP Oil is integrated with your ERP or external sales system, using our integration solution – Omnilinker – It provides the daily overview of sales, in real time, supplying stock information and monitoring delivery capacity.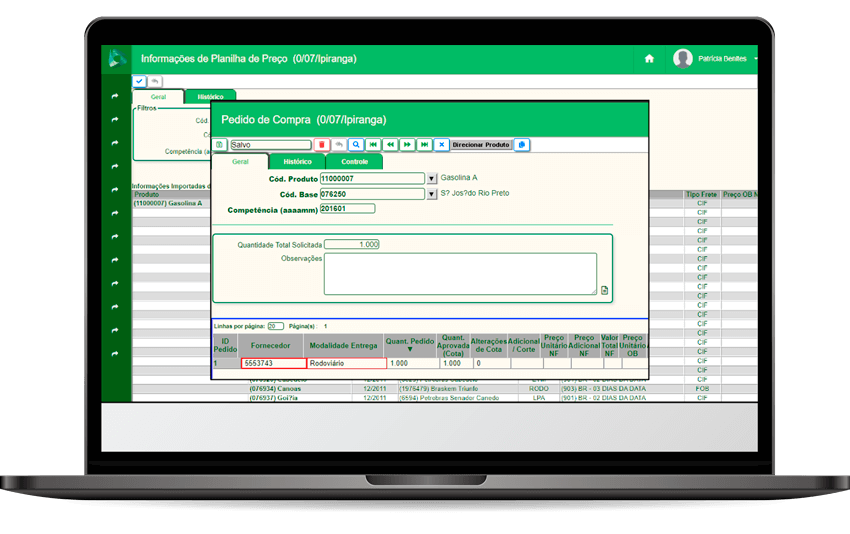 Purchase
Purchasing suggestion based on historical information, demands or stock levels.
Integration with suppliers' e-Procurement platforms and extracting quotas, in addition to monitoring balances and forecasts for anticipating orders or rehandling surpluses.
Quota Management
The sales management scenario, purchase and stock levels generate accurate information for a real quota administration.
Alpha DRP Oil makes it possible to manage anticipations, renegotiations, transfer or reallocation of quotas.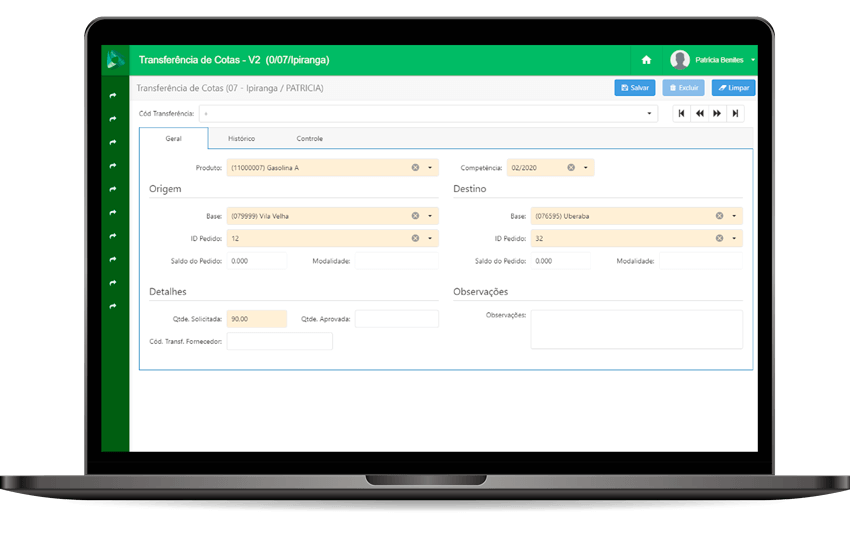 Movement
The Alpha DRP Oil system supports the customer's integrated systems by suggesting product movements, from the transfer between bases, through the replacement of products and control of loans acquired or assigned to congeners or branches.
In addition, it stores information such as current and historical freight tables, which are essential for cost and transfer calculations and product degradation alerts.
ANP45
All ANP45 (Government Regulation) requirements are provided for in Alpha DRP Oil, with data generation, import and export of data, in addition to the generation of a complete report by competence.
Request a demo of Alpha DRP Oil
Fill out the form and schedule your Alpha DRP Oil demonstration with an expert advisor.
Benefits of Alpha DRP Oil
The oil system of the Alpha DRP line brings enormous benefits to your business when it comes to complete management of this industrial segment so complex and full of specifics, know some features:
Integration of information with several systems unifying in a single tool
Alert and Action on stock levels
Transfers between bases management
Reports on pending deliveries and balances with suppliers
Monitoring sales forecasts, lead, delay and actual sales
Supply simulation with purchase and distribution projection
Discover all Log Planning Logistics Solutions